FXP Athlete Plans and Pricing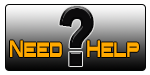 Need help? Click here for the Program Helper and we'll assist you with finding the perfect program for your needs!
CREATED FOR

Athletes/Parents that don't need individualized coaching but are looking for the ultimate resource for Nutrition & Fueling, Strength & Conditioning and developing the Winning Mindset

INSTANT ACCESS TO

Exclusive Member Forums

Video Movement Library

Videos to help you Fuel. Train. Think. Win.

Member Only Q&A Webinars

Optimal Performance Courses

Much more...
Plans With Individualized Coaching for Athletes
Nutrition & Fueling + Mindset Performance Coaching
CREATED FOR

This package may be requested by an FXP Dietitian in the case of athletes seeking guidance in weight class sports. If the Dietitian determines that our services could be beneficial to the athlete, and the athlete proceeds with our coaching services, this fee will be credited toward your program.

INSTANT ACCESS TO

Weight Class Assessment & Feasibility Scorecard

30 Minute Initial Review of Results
Single Nutrition Consultation
CREATED FOR

Everyday athletes to elite athletes seeking critical guidance and feedback on various nutrition and fueling related habits.

Note: This service does not include meal plans.

INSTANT ACCESS TO

Review of your current dietary habits and your hydration status.

Feedback on the optimal nutrition and fueling schedule for your goals.

Nutrition and fueling guidelines based on foods you like to eat.

A review of your current objectives with recommendations for reaching your performance goals.

60 minute initial consultation (in-person or remote).
CREATED FOR

Everyday athletes to elite athletes seeking world class coaching in performance nutrition by our sports dietitian. The three month launchpad program includes everything that you need to optimize the nutrition piece of your performance puzzle.

INSTANT ACCESS TO

All Basic Athlete Membership Privileges

60 minute initial consultation

Monthly individual coaching calls

Direct access to your Sports RD

Convert to Monthly at a discounted rate